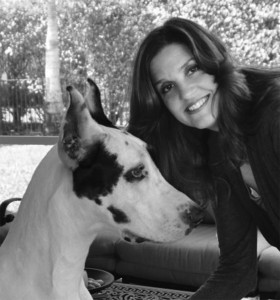 When I was a child, my nose was always stuck in a book. I often imagined I was the main character in a novel and re-enacted my favorite stories in the real world. When I discovered Charlotte's Web, I was so enamored, I somehow convinced my dad to borrow a baby pig from a nearby farmer and raised the piglet for about a month in our suburban backyard.
My love for reading grew to a love for writing, and I now write books for children, from middle grade to young adult.
Although I was born and raised in Minnesota, I've lived in several different states and currently reside in South Florida with my husband, our son and daughter, and three dogs.
If you'd like to contact me, my email address is authorkmiranda @gmail.com.
Thank you for visiting my site!