Author bio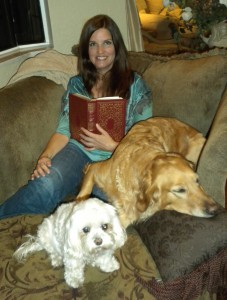 I was born a city mouse in Minneapolis, Minnesota, and when I was eleven-years-old, my father moved us to a farm. The events that followed would take a book to describe and include a huge pig we thought was a boy giving birth to a litter when our parents weren't home, to a stubborn horse named Princess who knocked me off her back using a tree branch!
Along with my obsession with books and animals, I was an artist, a poet, and a guitar-playing singer-song writer, none of which my parents said were worthy career choices. Because I loved stories, I finally decided to major in history, with dreams of moonlighting as a writer after attending law school (because what else do you do with a history/poli sci degree?)
What really happened was …
Right after graduation, I married my college sweetheart and moved to San Jose, California where I became a bilingual English/Spanish Immersion teacher in a Title I school. I loved my students as if they were my own and cried over each one as their parents dragged them away from me every year on the last day of school.
Fast forward and I'm a mom to two kids, a son and a daughter, and various fur babies. A long the way, I've collected children not originally my own, and a posse of stray dogs. We live in South Florida where I now write full-time.
I am represented by the super-fabulous Tess Callero at Curtis Brown, Ltd.
Thank you for visiting my site!