Books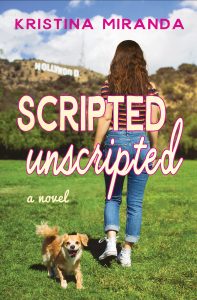 Ellie Quinn has spent most of her sixteen years behind the scenes in Hollywood helping her father manage a crew of four-legged movie stars. Although she longs to be acknowledged as an animal trainer in her own right, she's often referred to around the studio lot as the "dog sitter to the stars."
When teen megastar Kate Montgomery's sidekick gets fired while filming a pilot, Ellie is forced to temporarily fill-in. The producers seem enamored with the newly christened Elle –and so do Kate's two love interests on the show, "it boy" Logan Canfield and brand-new actor Cam Alvarez–causing trouble on and off the set.
Now Ellie must decide between living the drama in front of the camera or behind it. If she quits and the pilot fails, she and her father will have to close their failing business and move to her grandfather's lettuce farm. But if she stays on the road to stardom, it could mean losing the boy she's fallen for–and herself–in the process. Can she save the TV show and her father's business without losing everything else?
You can pre-order the paperback here: Barnes & Noble    Amazon
Publisher: Turner (May 14, 2019)
Language: English
ISBN-10: 1684423058
ISBN-13: 978-1684423057
---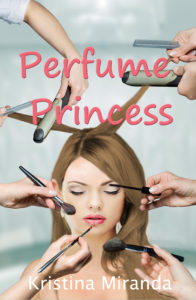 When Lily's parents, a high-society French perfume mogul and a wealthy Texas rancher, go their separate ways, Lily has one goal in life: be loyal to her father and her beloved Texas, and reject the mother who left her behind.
For six weeks every summer, Lily endures mandatory visits to Manhattan where she lives in the shadow of her famous mother and super-model sister—until the summer that changes everything. Two weeks shy of her sixteenth birthday, Lily is thrust into her mother's latest perfume campaign and life goes down the eau de toilet.
Forced into the spotlight, and paired up with the heart-stopping  pop-star du jour, Lily is tempted by the very lifestyle she's always rejected and must decide whether to bloom and find love in the world she despises, or remain loyal to everything she's ever cherished.
Paperback: 250 pages
Language: English
ISBN-10: 0615877184
ISBN-13: 978-0615877181
Watch the book trailer for Perfume Princess here on

YouTube!